Hi, My Name is Ren
I believe that a life well lived is measured in memories, not time. My goal as a photographer is to help you preserve those moments that become sweet memories. I am an active animal advocate and a certified Texas Master Naturalist. I began my photography journey years ago; I was that person that everyone relied on to be there with a camera. From family weddings to a recent African adventure, my camera is never far from my side. My passion for animals led me to start taking photographs to help dogs in high-kill shelters get noticed and adopted. That is when I realized I had a knack for animal photography that ultimately led to specializing in pictures of people with their pets. If you scroll through my gallery, you will notice that not all my clients have 4 legs. My portfolio includes family photos, commercial marketing and headshots, high school seniors, events, livestock, and celebration of life sessions. Twice a year I offer mini sessions (done at my studio), Fall and Christmas. I do not do weddings or newborns. I would love a chance to chat with you and see if I am the right photographer for you.
"Time stops for no-one, preserve the images that make you smile and keep loved ones near."




-Ren Dowhaniuk
Family Is Everything
We value those that we love and they are the ones we want to create our memories with. Define yourself and your family and allow me to capture a snapshot in time of the ones that matter the most.
Grace Lake Ministries
I do volunteer photographs for Grace Lake Ministries because I admire the services they offer and the mission they strive to achieve. Grace Lake Ministries offers unique opportunities for growth through their Equine Assisted Services in a safe, fun, Christian environment. My photographs are used to promote and network this 501c. For more information on how you can help them please click the link below.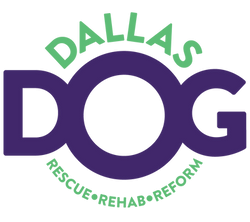 Dallas Dog
Dallas Dog is near and dear to my heart. We adopted (foster-failed) through the rescue and each year I work closely with them to photograph animals in need for networking and marketing. In 2023 I photographed over 1200 rescues with the group and those photographs helped to get many adopted or in foster care. For more information on how you can help them by volunteering, donating, fostering, or adopting, please click the link below.
North Texas Wildlife Center
North Texas Wildlife Center (NTXWC) is a nonprofit 501(c)3 organization committed to the rescue, rehabilitation, and release of local injured or orphaned wildlife. I began volunteering with them in the spring of 2023 and in addition to animal care, I do photography for them as needed.
Slide 1
"Ren captured beautiful pictures of our horses and our riders at our Horse Show! She volunteers her time and amazing talent to our therapeutic riding program! She goes the extra mile to prepare before the shoot to ensure exceptional photos. Thank you Ren!"
Grace Lake Ministries
Slide 2
"Ren is an exceptional photographer. She has a huge heart to help animals in need and she goes above and beyond to help them. Her photographs have helped countless dogs and cats find a loving home."
Dallas Dog – Rescue.Rehab.Reform
Slide 3
"Renee took AMAZING pictures of my family this fall season! Absolutely loved all of them. It was so much fun working with her. I am definitely looking forward for more sessions with her. Once again, Thank-you so much! ❤️❤️❤️🍁🍁🍁"
Maryam Samad
Slide 4
"Renee is an amazing photographer. She captured beautiful shots of my daughter for her Quinceañera photo shoot. She was creative and very professional. My daughter felt very comfortable and enjoyed the photo session. I highly recommend RLD Photography."
Raquel Vargas